Is there a more dramatic group of plants in the late season garden than ornamental grasses?
The way they're back lit and glowing in the late summer sun. Their graceful sway and hypnotic movement displays even the slightest of breezes. And their sheer scale and height at this time of year as they show in all off their full-grown stature. You can't take your eyes off a stand of them–they're just mesmerizing!
The terms cool-season and warm-season ornamental grasses simply refer to when they bloom. Cool-season grasses start growing early in spring and often have their most vibrant color during those months. Warm-season types emerge more slowly in spring, flower later in the summer and often remain in bloom well into fall. Both types have a place in any garden when planning for a long, colorful season!
Here we've chosen a few warm season grasses which can handle heat, humidity, and drought and bloom well into fall.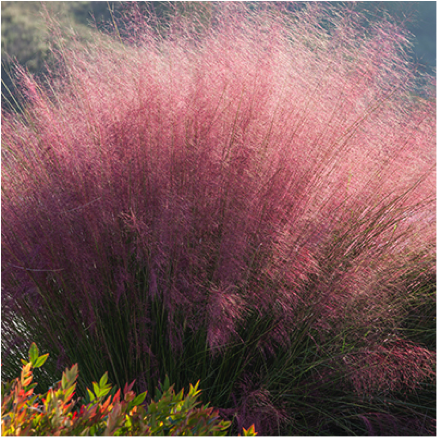 Plumetastic® Pink Muhly Grass
Glittering clouds of vivid purple plumes lend rich color from late summer to fall.
3′ tall and wide; blooms to 4′ tall
Partial to full sun
Zone: 7 – 10
Design: Add to ornamental or native landscapes as a singular sensation or massed.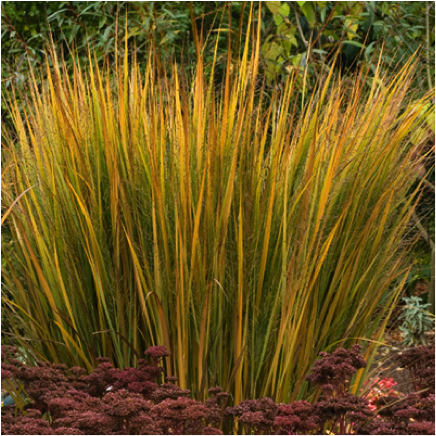 Northwind Switch Grass
Compact, clumping grass with olive-to-golden yellow autumn foliage and showy seed heads that lend winter interest.
6′ tall, 3′ wide
Partial to full sun
Zone: 4 – 9
Design: Excellent vertical form for mixed beds and erosion control on slopes.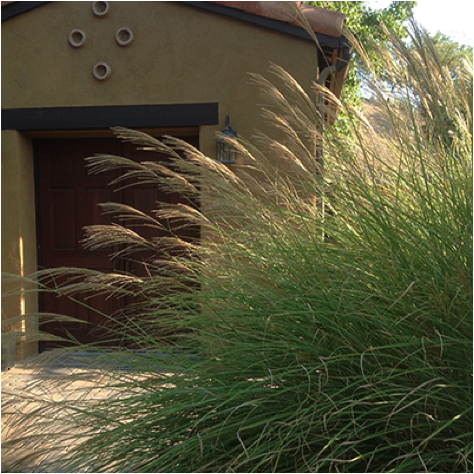 Morning Light Maiden Grass
Dense clumps of slender blades with creamy white margins creates a shimmering silvery appearance.
5′ tall, 4′ wide; plumes to 6′
Partial to full sun
Zone: 5 – 9
Design: Use height and width to contrast low borders or walls.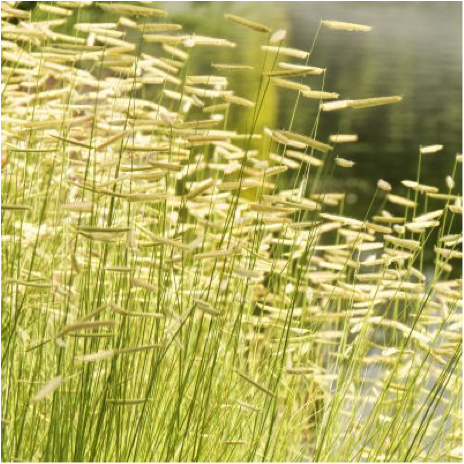 Blonde Ambition Blue Grama Grass
Rugged native with flag-like, golden summer flowers on stiff, weather-resistant stems.
Up to 3′ tall and wide.
Partial to full sun.
Zone: 4 – 9
Design: Adds texture to waterwise gardens.
Good Companions to Ornamental Grasses: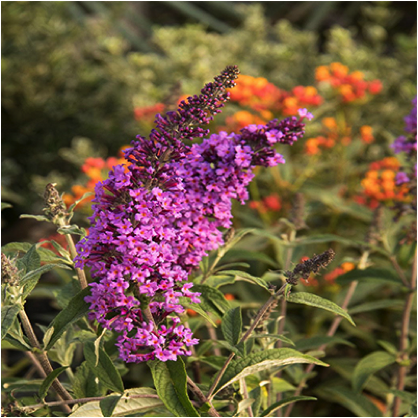 Petite Plum® Dwarf Butterfly Bush

Add to a stand of tall grasses in a corner of the yard or along a fence line for a stellar pollinator-luring, late summer show.
5′ tall and wide
Partial to full sun
Zone: 5 – 9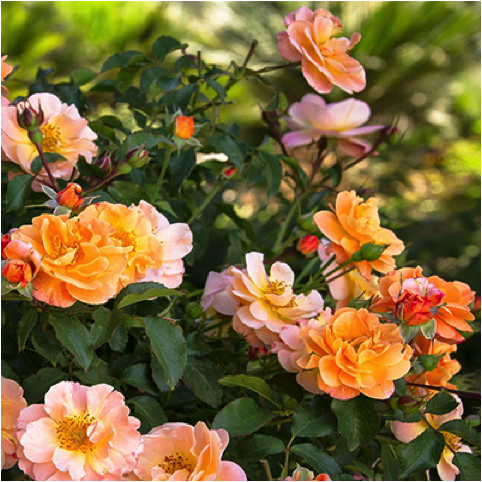 Flower Carpet® Amber Groundcover Rose
Use in front of taller grasses or combine in very large containers.
2.5′ tall, 3′ wide
Full sun
Zone: 4 – 10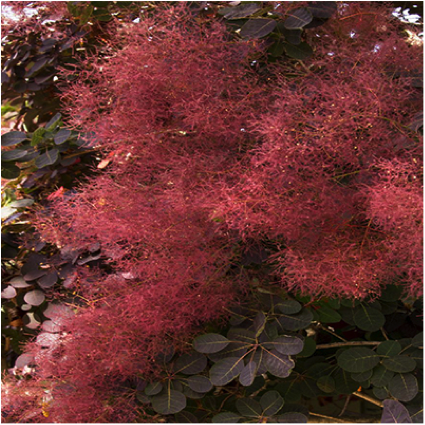 Royal Purple Smoke Tree

Got space? Picture tall, slender blades against reddish-purple foliage and airy smoke puffs.
Island bed or at the corner of a house.
15′ tall, 12′ wide.
Full sun
Zone: 4 – 8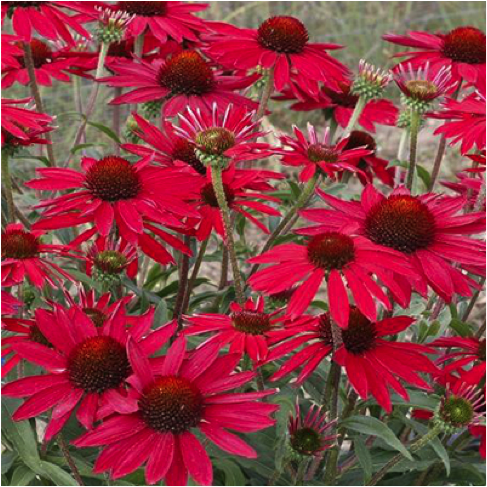 Evolution™ EMBERS™ Fever Coneflower
Enchanting tumbled up with grasses in mixed borders, containers, and cutting gardens.
Up to 20″ tall and wide
Full sun
Zone: 4 – 9
However they are utilized in the garden, Ornamental Grasses are an often-overlooked way to spice up the landscape! If you have questions about any of the Ornamental Grasses or companion plants listed in this article, reach out to the closest Southbranch Nursery location and we'll be happy to assist!